What is the PSTN &
ISDN Switch Off?
Openreach announced in 2017 that the PSTN (Public Switched Telephone Network) system is ageing and will reach its end-of-life by December 2025. From this point, all businesses will need to have upgraded to a VoIP (Voice over Internet Protocol) phone system to be able to continue making calls, and upgraded any services which use analogue lines.
Though December 2025 is the final 'switch off' deadline, PSTN and ISDN services are being withdrawn across the country in phases, meaning this could impact you earlier than you expect. All new installations of PSTN and ISDN will be stopped from September 2023, and this includes adding additional lines to an existing PSTN / ISDN service.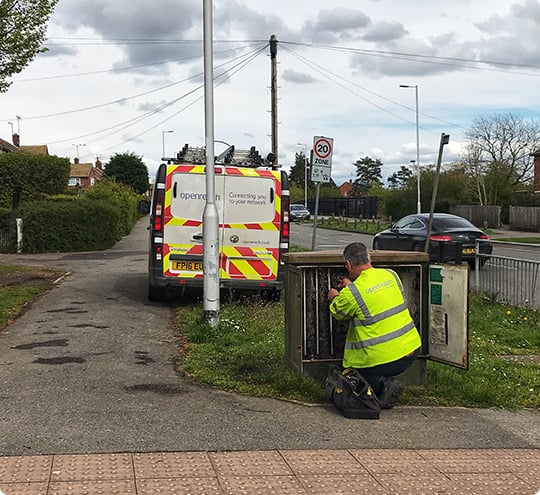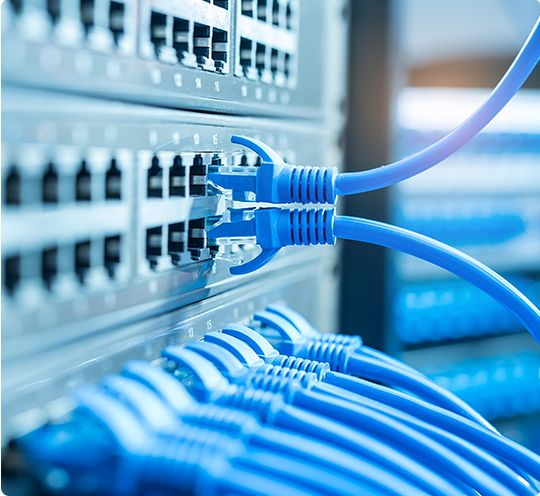 What is
PSTN & ISDN?
The Public Switched Telephone Network (PSTN) is what most would class as a traditional telephone line. It's an old technology, using the same setup as the first phone network from the 1800s. It's become increasingly costly to maintain and run, and needs replacing with more modern technology that is suitable for the world we live and work in today.
ISDN (Integrated Services Digital Network) was introduced in 1986, and while using the PSTN circuits, has allowed the digital transmission of voice calls, video calls and other data services simultaneously. It has become a more expensive network to maintain, and with it using the PSTN circuit, will also reach its end-of-life in 2025.
What is replacing
PSTN & ISDN?
VoIP is the next generation for the country's telephone network. By December 2025, all businesses will need to upgrade their landline to a VoIP (Voice over Internet Protocol) phone system to continue making and receiving calls.
This switch off doesn't only affect phone systems. Any fax machines, alarms, CCTV systems, payment terminals, door-entry systems, information displays and emergency phones that currently use the older PSTN circuit will need to be updated by December 2025 too.
Customers will also need to upgrade their broadband to either FTTP (Fibre to the Premises) or a new broadband product called SOGEA (Single Order Generic Ethernet Access), which provides the ability to have broadband without a phone line.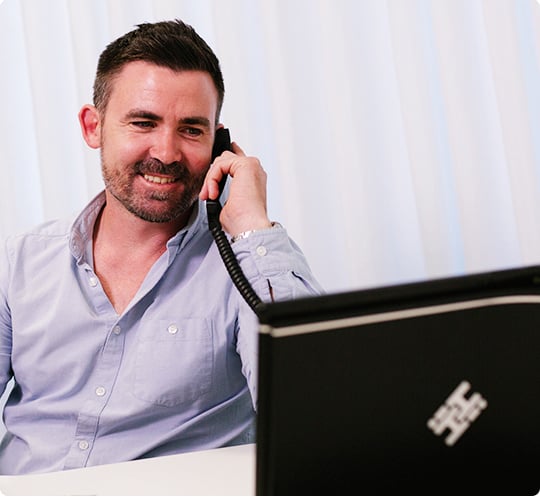 What is
VoIP?
VoIP (Voice over Internet Protocol) provides the ability to make and receive calls over an internet connection. It converts the voice communication into digital data that travels across the internet to its recipient.
VoIP allows calls to be made on any device that has a reliable internet connection, including smartphones and laptops. A VoIP phone system is much more flexible, as they can be provisioned remotely, meaning you can add additional lines to the system easily. Call costs via VoIP are much cheaper when compared to traditional phone systems and usually come with innovative features.

Cost Effective
Call costs on a VoIP phone system are significantly cheaper compared to traditional phone systems. The phone system is much easier and quicker to set up too, which means you could save on engineering fees.
Scalable
As they are cloud-based, VoIP phone systems are easier to scale, meaning you can add additional handsets as your business grows.
Flexible
With the rise of remote/hybrid working, a VoIP phone system allows you to be more flexible with where you are working, while still always remaining connected.

Business Improving Software
VoIP phone systems come with the ability to add a wide range of cloud-based services that can help to improve your business, including software such as Call Recording and On Hold Marketing.

Increased Call Quality
As VoIP phone systems use your internet connection, the call quality on phone calls is much higher than systems still using an older network. The reliability of this connection is also much better.

Modern Phone Features
VoIP deskphones come with a wider range of phone features as standard, including video calling, Presence status, voicemails to email and easy-to-use call settings when needing to manage calls.