Office phones
Office phones are designed to make communicating within a large or small office environment a much smoother process.

Unlike phones used within a domestic setting, office phones come with a wide range of features such as call forwarding, conference calling, call analytics, call recording and much more.

It's these features which make all the difference in a commercial environment and allow for better training, customer service and communication throughout the business.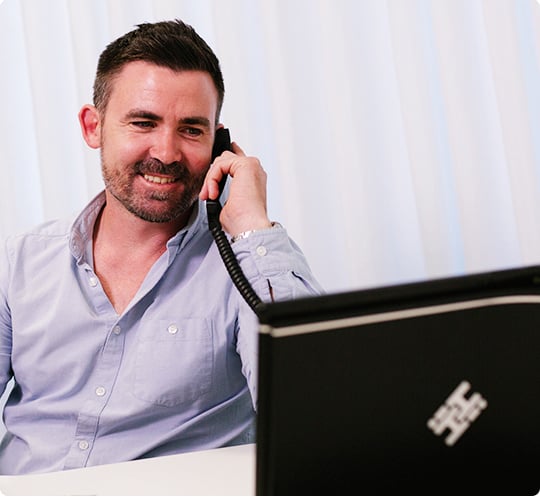 HiHi
HiHi3
Display
Removable touchscreen tablet display
Unified Comms
Mobile applications available, including video calls
Yealink
Yealink T41
Display
192 x 64 resolution black & white display
Usability
Programmable keys & shortcuts
DECT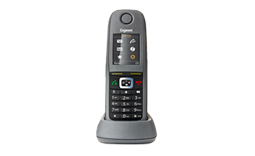 Gigaset R650
Battery Life
Up to 14-hours of talk time on a single charge
Range
Up to 300 metres outside, up to 50 metres inside
Base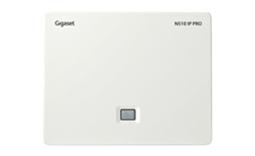 N510IP Single Cell
Capacity
Up to 6 handsets & 6 VoIP accounts supported
Power
Supports power over Ethernet connection
Yealink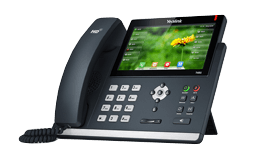 Yealink T48
Display
800 x 400 colour LCD
Audio Conferencing
3-way conferencing supported
Yealink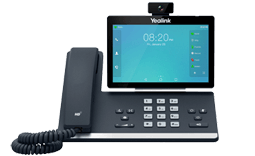 Yealink T58
Display
7" touch screen display
Audio Quality
Optima HD voice quality
DECT
Gigaset S750H
Battery Life
Up to 12-hours of talk time
Audio Quality
HD voice quality
DECT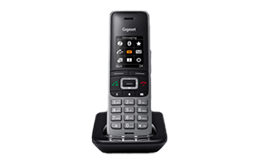 Gigaset S650H
Battery Life
Up to 12-hours of talk time
Range
Up to 300 metres
Can't find what you are looking for?
We also offer…
Which products are right for you?
At 4Com, we offer a range of office phones for a reason. Depending on the size and needs of your business, certain business phone systems will suit you better than others. Our job is to find the best phone solutions for your business.
Small
business
or requiring
3-10 extensions
HiHi Phone System
Call Reporting
Call Recording
Voicemail
Broadband
Medium
business
or requiring
4-100 extensions
HiHi Phone System
Call Reporting
Call Recording
Voicemail
On-Hold Marketing
Computer Integration
Broadband
Business Mobiles
Large
business
or requiring
101+ extensions
HiHi Phone System
Call Reporting
Call Recording
Voicemail
On-Hold Marketing
Computer Integration
Broadband
Business Mobiles
Dedicated Leased Lines
24/7 Support
Headsets
Cordless Phones
Find out more
about our handsets
HiHi
phones
We're proud to be a platinum HiHi reseller; a phone which is helping to revolutionise the way businesses in the UK communicate. HiHi combines a highly usable touch screen interface with video call capability to get more out of your business conversations.
Removable touchscreen tablet display
Centralised contact management
Video calling to anyone, anywhere
Two-touch call transfer
Google certified with Play Store access
Mobile apps for a Unified Communications solution
Helping you choose the perfect office phones
Before you go ahead and select a phone or phone system with us, it's vital that we meet with you and get to know your office set-up first. This way we can identify the features of your existing phone system (if you have one) that you're happy with and highlight areas to improve.
This might include suggesting headsets for your receptionists or moving you from a traditional PSTN service to the cloud-based VoIP system, HiHi.
After we've completed an assessment, our consultant will put together a tailored proposal for you. It may include one, or several, of the office phone types listed below and, once you're happy, we'll then get the ball rolling and begin the installation process for you.
We are able to offer corded or cordless office phones, as well as VoIP and analogue systems.
Some of the HiHi's other features include:
An intuitive
experience
Built with an Android operating system and with a high-definition touchscreen display, its interface is similar to most smartphones so its familiar to use, helping to speed up your workflow. With an easy-to-use phonebook, which includes the ability to sync contacts from other accounts into one single address book, simple call management options and features such as Favourites and Presence, HiHi3 has been designed so that it's accessible to anyone.
Face-to-face
business meetings
Enjoy face-to-face communication on HiHi3, which has built-in video technology, allowing you to make and receive high quality video calls between HiHi3 devices so you can see and speak to others without the need to travel. HiHi3 gives you the advantage of holding private video calls from your desk, as well as being able to undock the tablet while on a call, giving you the freedom to move. Partnered with the mobile app, HiHi There, you can also video call with your customers and suppliers.
A customisable
device
Thanks to HiHi's touch screen display, you can easily move key buttons around your home screen and add any widgets or apps you would like. Our customers frequently add things like the weather and news to their home screens, alongside their favourite contacts to enable quicker calling. What's more, you can connect your HiHi up to your Google photos account to customise your HiHi3's background image.
DECT
phones
The range of DECT phones we provide allow you to remain contactable as you move through your office. Offering up to 14 hours of talk-time from a single charge and excellent range, these office phones can be a great addition to your office setup.
Up to 14 hours of talk time
Up to 50 metres indoor range
Up to 300 metres outdoor range
Ergonomic design for ease-of-use
HD audio quality
What does DECT stand for?
DECT stands for Digital Enhanced Cordless Telecommunication. Essentially, it is an industry term for a cordless phone handset, which you can use to remain contactable when you walk away from your desk and around the office. Be sure to check the range of any DECT handset before purchasing.