VoIP cloud-based
phone systems for restaurants
Restaurants, pubs and cafes benefit greatly from VoIP phone systems, with all calls placed and received via the internet using VoIP (Voice over Internet Protocol). Because of the cloud-hosted solution, your restaurant no longer needs an on-site phone system, which saves on space, money, and upkeep.
Compared to analogue systems, VoIP is a far more versatile solution as users can join calls from a variety of devices, including mobile, desktop, and deskphones. VoIP offers your restaurant the greatest communications arrangement, allowing you to concentrate more of your time on serving valuable customers and taking new reservations.
Benefits of a cloud-based
phone system for restaurants
If your customers have ever struggled to get through to your restaurant to make a reservation, or have been greeted by an automated answerphone, they're considerably less inclined to book and could even lead to them visiting elsewhere. For restaurant owners, empty tables are a cause for concern, so without an effective communications system in place you could be losing business. A coherent business phone system helps alleviate those worries and help to keep your customers happy.
Increase reservations
With a VoIP phone system, you can manage calls more effectively, meaning no call goes unanswered. This ensures you don't miss any reservations.
Improve customer service
Gain access to your customers information whilst on the call with them to provide a better customer experience, making reservations and customer queries quick and seamless.
Scale up or down
Scalability is one of the biggest benefits of VoIP. Add more phone lines with ease as your food establishment grows or scale back down when you need to.
Reduced costs
VoIP offers many cost saving benefits, with less setup costs than analogue systems and the ability to scale up or down, you only pay for what you need.
A quick look
at HiHi3
HiHi3 is a highly intuitive, Google certified business phone, which incorporates essential phone
features with the ability to be customised to suit your needs.
Discover more by hovering over the teal circles on the image below.
VoIP Deskphone
HiHi3 is built with an Android operating system, giving it an interface similar to most smartphones. Intuitive to use, HiHi3 provides an enhanced user-experience.
Global Address Book
Easy-to-use phonebook, plus the ability to share an electronic directory between everyone in your company with employees contact details.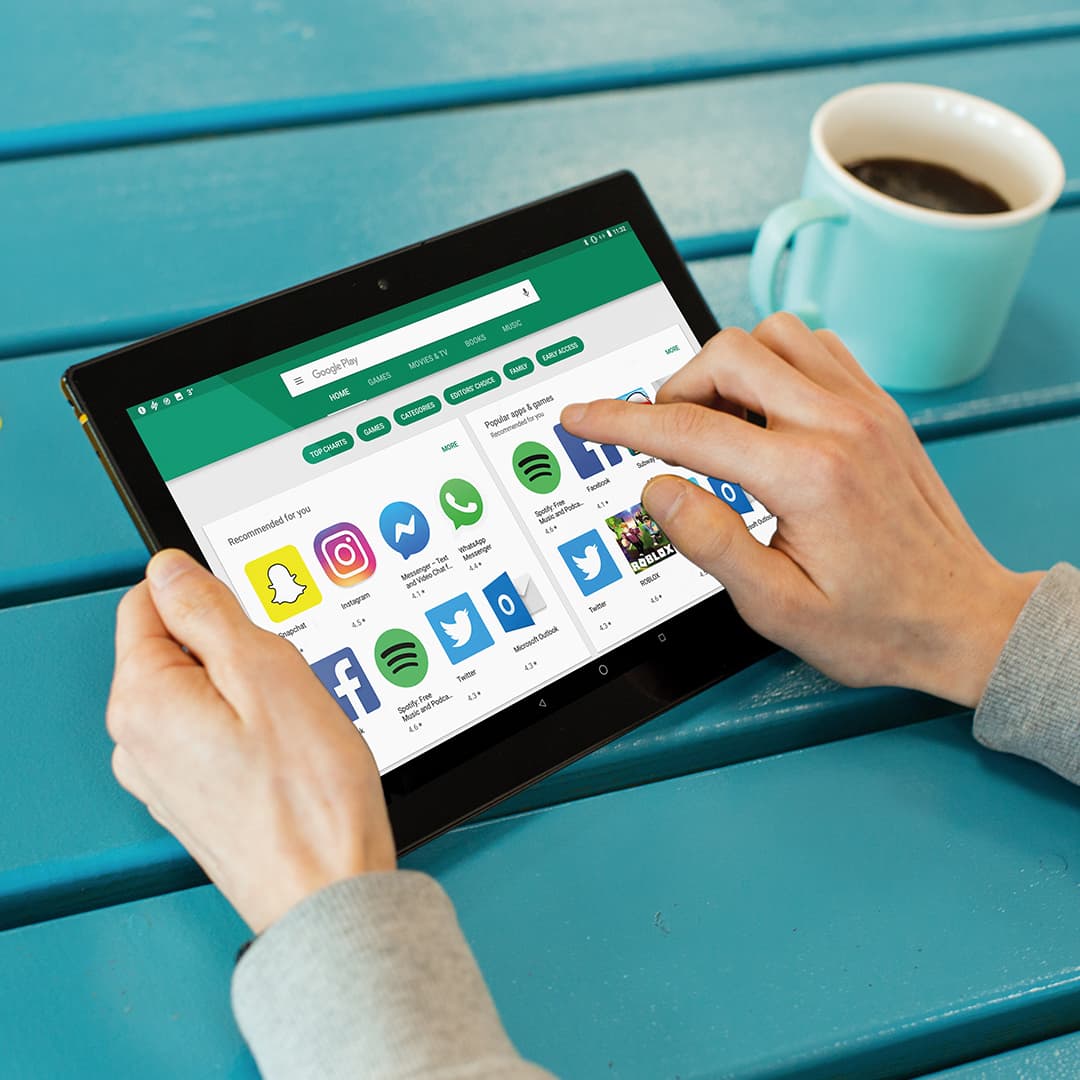 Access to Google Play Store
With access to Google Play Store, you can download any apps you wish, giving you the advantage of using your HiHi3 as more than just a phone.
Video Calling
Enjoy face-to-face communication on HiHi3, which allows you to make and receive high quality video calls between HiHi devices.
Customisable Homescreen
Personalise your homescreen with your own choice of wallpaper and widgets. Add your schedule, to-do lists, weather updates, breaking news and much more!
Removable tablet
HiHi3 is built as two components to make hot desking easier. The tablet gives you access to everything on your HiHi3, so you can remain connected from wherever you're working.
Favourite Contacts
Add contacts as a favourite so they appear in a separate list on your homescreen, giving you the ability to initiate a call in just two touches.
Features of our
restaurant phone systems
With many features available, our HiHi3 phone system allows your restaurant staff to gain control over their customer communications, even at the busiest of periods. Some of the features offered with our restaurant phone systems are:
Computer telephony integration
Integrate customer details with your telephone system to access their information while you speak to them. This way, reservations are seamless with customer contact numbers, allergy information and additional information saved for their next visit.
On-hold marketing
Keep your customers engaged when they are on-hold with on-hold marketing messages and music.
On-hold music
Putting customers on hold is sometimes inevitable, so we provide a professional on-hold music and messaging service to keep them entertained and reassured.
Call rerouting
Reduce your customers' frustrations by ensuring they still get to speak to a relevant member of staff by automatically rerouting calls that cannot be answered right away.
Call recording
Had a difficult call with a customer? Or simply want to keep an eye on bookings or offer better training for new starters? Call record functions on our phone systems give you the opportunity to do just that.