VoIP for schools,
colleges and universities
We are committed to supplying schools, colleges and universities with VoIP phone systems that are safe, secure, and compliant. We are a trusted VoIP for education supplier, so we understand how important it is to get the best phone system. Our VoIP school phone system is loaded with specialised capabilities that enhance your school's daily operations.
Compared to analogue systems, VoIP is a far more versatile solution as users can join calls from a variety of devices, including mobile, desktop, and deskphones. VoIP offers your school the greatest communications arrangement, allowing you to concentrate more of your time on what's important.
Benefits of a cloud-based
school phone system
The stability of schools and other educational institutions is threatened by the ongoing, unprecedented changes. Now more than ever, it is crucial to lower operating expenses, increase the effectiveness of procedures, and promote growth for the good of students.
If your school is experiencing the same difficulties, your phone system is one area you may want to consider. Although these may seem like the least of your worries, switching from traditional landline systems to an alternative solution, such a cloud-based hosted VoIP system, may greatly improve the productivity of your school's operations.
Improved connectivity
You will benefit from having a cloud-based phone system for schools, particularly if your educational institution has numerous buildings and offices scattered across a campus.
Reduced costs
Set the exact number of phone lines you need to reduce costs and make savings across your school, college or university, with faster, more efficient communications.
Safe and secure communications
Security is the number one priority for our VoIP phone systems, so you can rest assured that your calls are kept private and your data is kept safe and secure
Clearer call quality
VoIP phone systems offer higher-quality video calling and clearer sound quality than analogue systems when combined with a reliable internet connection.
A quick look
at HiHi3
HiHi3 is a highly intuitive, Google certified business phone, which incorporates essential phone
features with the ability to be customised to suit your needs.
Discover more by hovering over the teal circles on the image below.
VoIP Deskphone
HiHi3 is built with an Android operating system, giving it an interface similar to most smartphones. Intuitive to use, HiHi3 provides an enhanced user-experience.
Global Address Book
Easy-to-use phonebook, plus the ability to share an electronic directory between everyone in your company with employees contact details.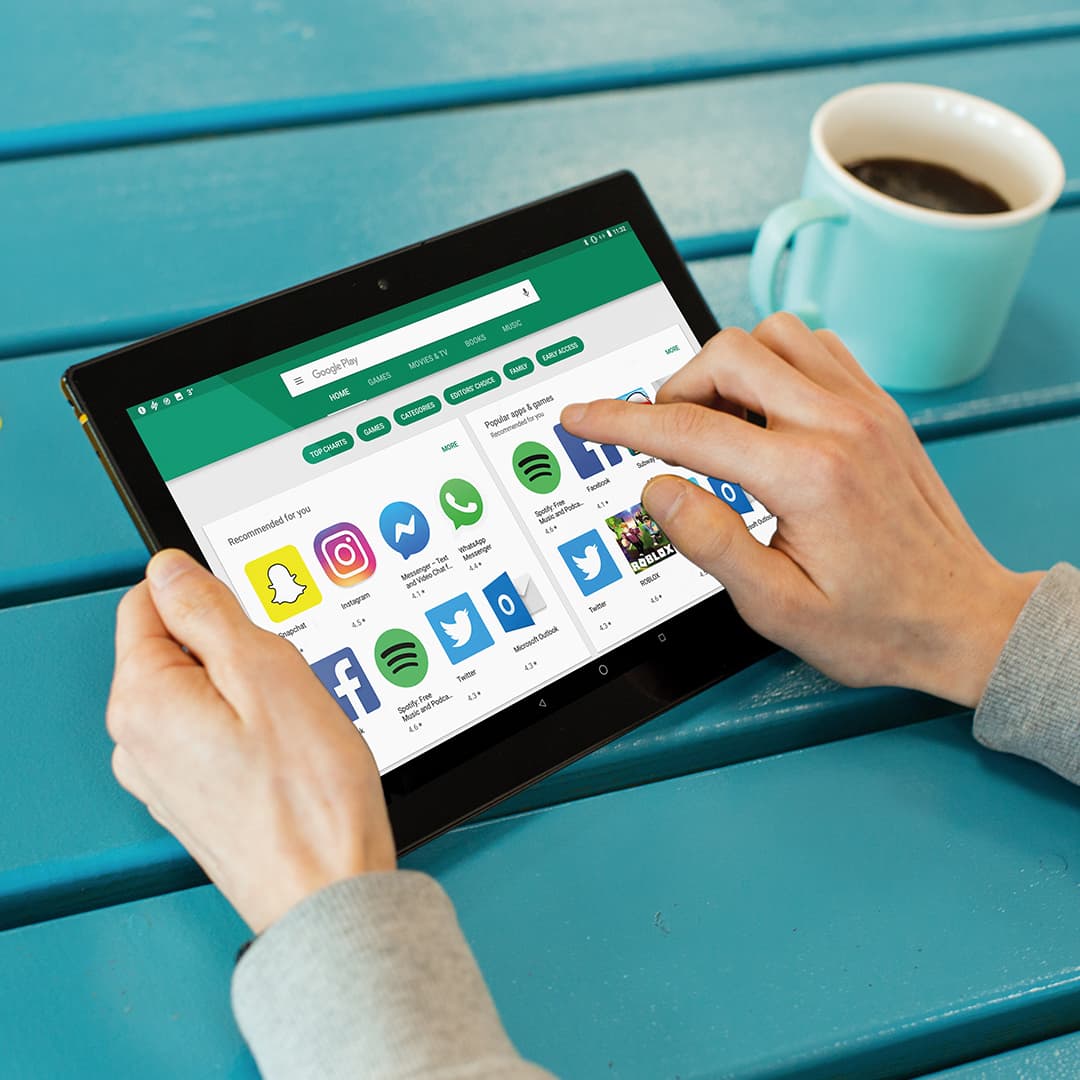 Access to Google Play Store
With access to Google Play Store, you can download any apps you wish, giving you the advantage of using your HiHi3 as more than just a phone.
Video Calling
Enjoy face-to-face communication on HiHi3, which allows you to make and receive high quality video calls between HiHi devices.
Customisable Homescreen
Personalise your homescreen with your own choice of wallpaper and widgets. Add your schedule, to-do lists, weather updates, breaking news and much more!
Removable tablet
HiHi3 is built as two components to make hot desking easier. The tablet gives you access to everything on your HiHi3, so you can remain connected from wherever you're working.
Favourite Contacts
Add contacts as a favourite so they appear in a separate list on your homescreen, giving you the ability to initiate a call in just two touches.
Features of our
phone systems for schools
On-hold music
Sometimes it's unavoidable to put students or coworkers on hold, so we offer a professional on-hold music and messaging service to keep them occupied and at ease.
Call transfer
Work in a more cohesive manner with the ability to transfer calls from one device to another without having to hang up on your caller.
Call reporting
Improve efficiency by using data to better determine where communication problems exist, such as calls being answered too slowly or too many being missed.
Video calling
Video call students or colleagues from the school office or on the go to provide a better, more personalised communications experience.